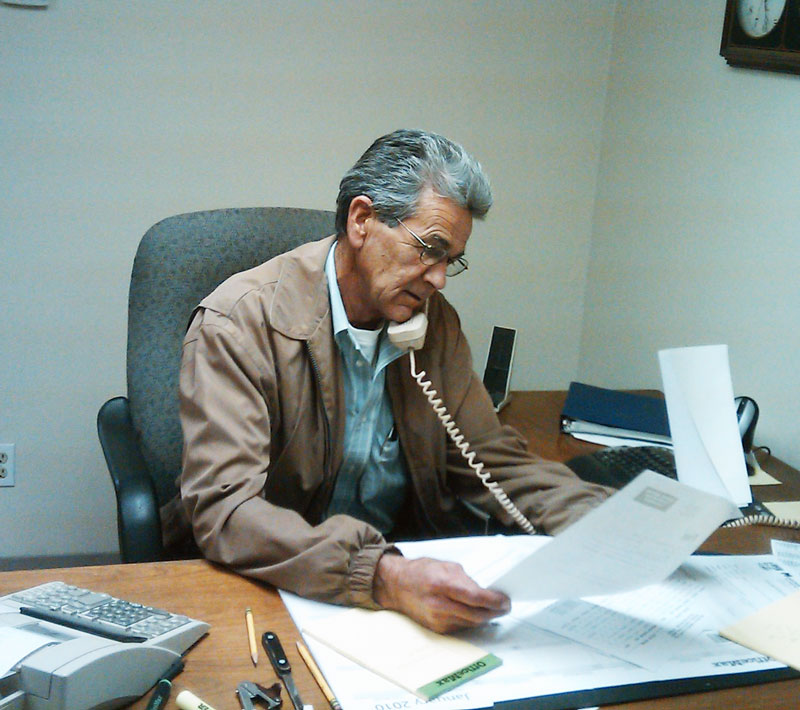 Sid Wheeler acquired Modern Plumbing & Supply Company in 1969 to save it from closure and developed it into the company it is today. He holds C-16 and C-36 contractor licenses and is active in the day-to-day operations of the business. He can usually be found at the shop any workday. Sid is known for his fair business practices, and Modern Plumbing stakes their reputation on these values to this day.
Sidney Jr. is the general manager, responsible for all aspects of Modern Plumbing's daily operation. He grew up in the plumbing business, assisting his dad in the early days. He graduated from Fresno State University with a Bachelor of Science degree in Ag Business and returned to Modern Plumbing full-time in 1985. He takes pride in his problem-solving skills and deep knowledge of the plumbing industry.
In his free time, Sidney enjoys roping, working his horses and spending time with his family.
Roger is a service tech and the pump truck operator, and he is responsible for diagnosing and resolving plumbing issues. He has worked in the plumbing industry for 25 years and has been with Modern Plumbing since 1991. Roger hails from the Great State of Texas, which is illustrated by his barbeque skills. He enjoys working with people and is known for his keen attention to detail.
Michael is our warehouse manager in charge of inventory and shop upkeep. He also assists the service technicians and services our walk-in customers. He has been with Modern Plumbing since 1996 and knows all the ins and outs of the plumbing business. Mike is a Tulare County native and an avid sports enthusiast who likes spending time with his family and friends.
Ron is a service technician who evaluates and resolves service issues.  Ron is a people person, and he thoroughly enjoys spending time with his family and friends.
Modern Plumbing & Supply Company was established in 1950. As a plumbing contractor, we offer service in the field of plumbing design, construction and repair. We handle most residential, commercial, and industrial service and supply needs. Our goal is to provide the highest quality of plumbing services at fair and competitive prices, while adding value for our customers through innovation and reliability. We take pride in our accomplishments and build on them daily.