Modern Plumbing . . . call us first, and you won't have to call us second.
At Modern Plumbing we leverage our depth of experience to provide you with outstanding service that means doing the job right the first time, every time.
Family owned & operated since 1969, the Modern Plumbing crew takes the time to analyze your plumbing issue and address it completely and correctly so you do not have to call us again.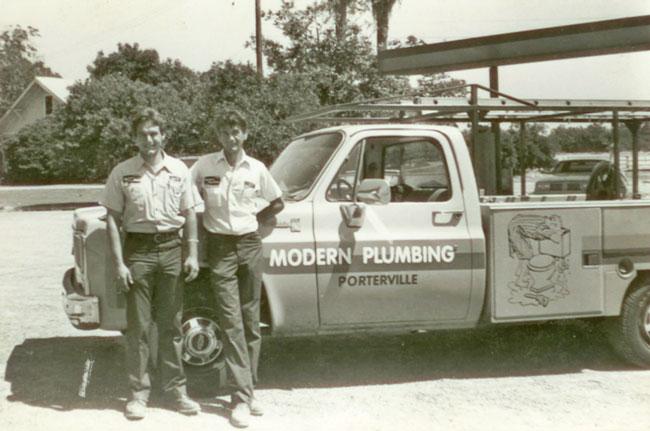 Our philosophy is this: if we install high quality parts correctly from the beginning, we will save the customer money on replacement parts and repeat service calls. In addition, this philosophy results in fewer plumbing emergencies and expensive after-hours calls. In fact, when we do have to make an after-hours call, it is almost always for a first time customer.
At Modern Plumbing, we formulate cost effective, long-term solutions to your plumbing problems, and we promise not to pressure you into buying unneeded upgrades. We are upstanding members of the community and take pride in building long-term relationships with our customers – relationships that are built on honesty, quality, and fair prices. After we install a faucet for you, we want you to replace it in fifteen years because you're sick of it, not because it doesn't work.
Our best asset is our people. The staff at Modern Plumbing is as close as family, and each member is extremely knowledgeable about every phase of plumbing. Every member of our staff has been with us for a number of years, so you can rest assured that whoever answers your call has the expertise and the experience to complete the job efficiently and professionally.